---
Director of Music
Jeffrey C. Hutchins- Director of Music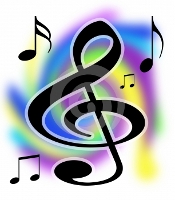 Jeff grew up singing in the Trinity Choir of Men and Boys, New Haven, and has since branched out into many denominations as a church musician, cantor, and conductor. The Episcopal Church is home. As a professional singer, he takes pleasure in sight-reading choral music and feeling the "broader rhythm" that such music illustrates.
Jeff is a Music Major at SCSU who is also taking classes at Gateway Community College. He appears in recordings singing Alto, Tenor, and Bass (comfortably; as needed), with Trinity New Haven, The Saint Gregory Society of New Haven, the Christ Church Choir of New Haven and Saint Paul's Church Choir, Fairfield. More recently, Jeff is a founding member (staff singer) with the Connecticut Composers' Choir, which records only new music of living composers. Jeff's teachers include Walden Moore, Nicholas Renouf, Tom Brand and Britt Wheeler along with many others (both within and without church music).
Jeff enjoys playing any instrument he can get his hands on, and was a 12-year student at Neighborhood Music School in New Haven, playing violin in the "Premier String Quartet". He received scholarships and music awards during his time at Hamden Hall Country Day School, and placed 2nd in the All State competitions as a Baritone. He has been invited to sing at Wells Cathedral, England; Church of the Advent, Boston; and Trinity Copley Square, Boston. As a Treble boy, he was invited to understudy the role of Amahl in Amahl and the Night Visitors (Little Orchestra Society's NYC annual production). Jeff was then invited to take on that role the next year, but his voice changed.
Jeff is still an active choral musician in Connecticut and is immensely grateful to be involved and employed in music making at Church of the Holy Spirit, West Haven.

|

|

Share